Mrs Woolly's General Store & More
Mrs Woolly's General Store is located in the stunning town of Glenorchy, at the base of the Southern Alps, it is the perfect spot to enjoy a fantastic coffee, delicious food, and even do some shopping. And did we mention the breathtaking views?
This one of a kind store has been beautifully curated by the owner Debbi Brainard. Her amazing eye for unique and locally made gifts is awe-inspiring. The owners, the Woollys, have created a warm and inviting destination that harks back to a time when community and conversation were just as important as commerce. And it's this sense of community that makes Mrs Woolly's stand out from the crowd.
Not only is it a destination stop for the world-famous Full Monty gelato sundae, pies, fresh house-made food and groceries, the selection of outdoor gear & accessories is amazing along with the collection of books, knitted throws, scarves, hats, and gloves, which are all made from locally sourced wool. In short Mrs Woolly's has something for everyone.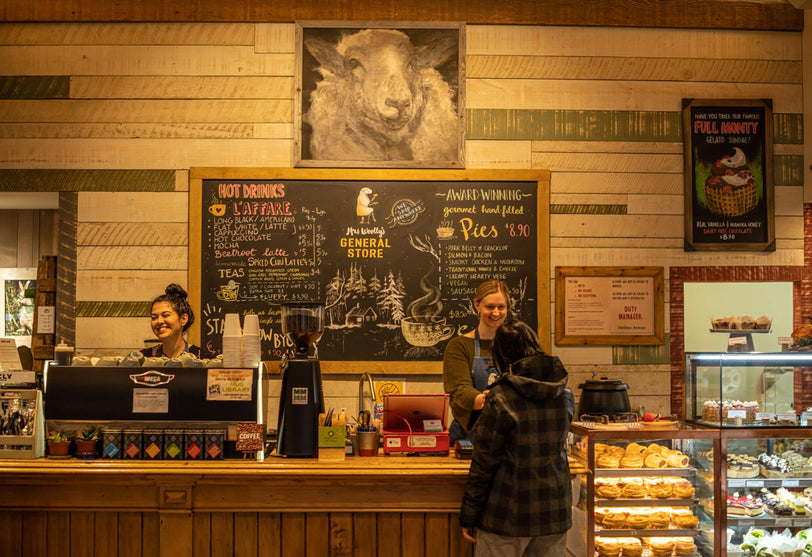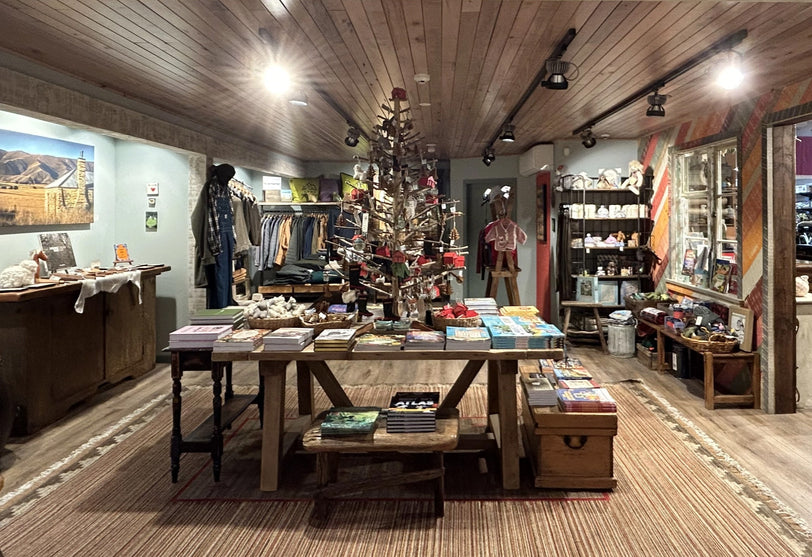 Delicious Food & Cakes Baked Fresh Every Day
If you're feeling peckish, then Mrs Woolly's General Store has got you covered. They offer a selection of sweet and savory treats, such as homemade pies, wraps, scones, and cakes. You can also indulge in a hot cup of coffee, tea, or hot chocolate, all made from premium ingredients. For those who are health-conscious, there are also vegan and gluten-free options available.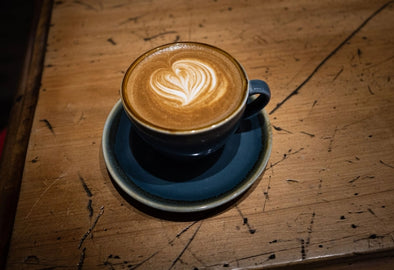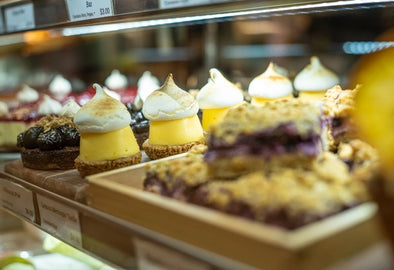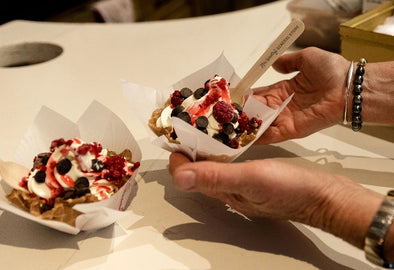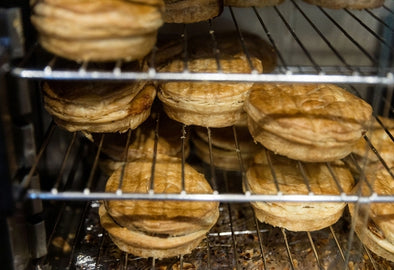 So much more than a General Store
Here, you will find everything from fresh fruit and vegetables to dairy products, baked goods, local honey, and more. Whether you're cooking up a storm for dinner or need healthy snacks for your adventures in nearby Mount Aspiring National Park, Mrs Woolly's has you covered.
The Woolshed
As you make your way into the woolshed, you'll be greeted by a warm and inviting atmosphere with indoor seating, perfect for an intimate gathering with friends and family or as a place where groups can come together for lunch, afternoon tea or a crafting session.
Secret Garden
The secret garden is located at the back of Mrs Woolly's General store and is a hidden oasis that will take your breath away. This charming garden is the perfect place to unwind and enjoy a coffee amidst the flowers and fauna. You can sit outside and enjoy the amazing views and incredible stone work scattered throughout the garden or find yourself a cosy nook where you can snuggle up and read a good book.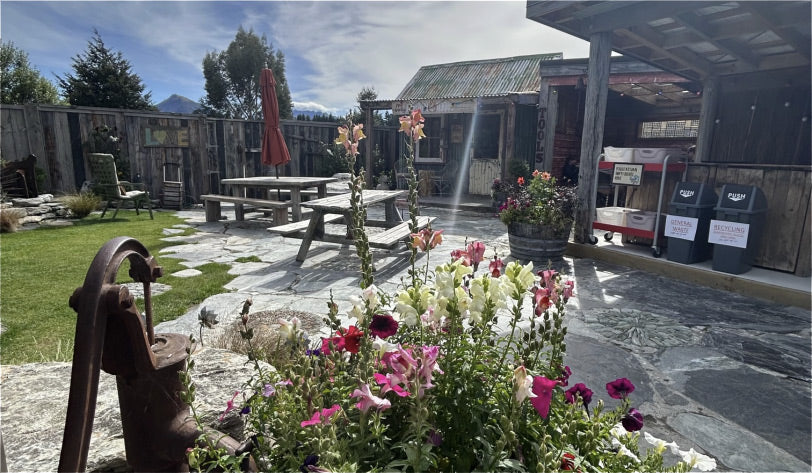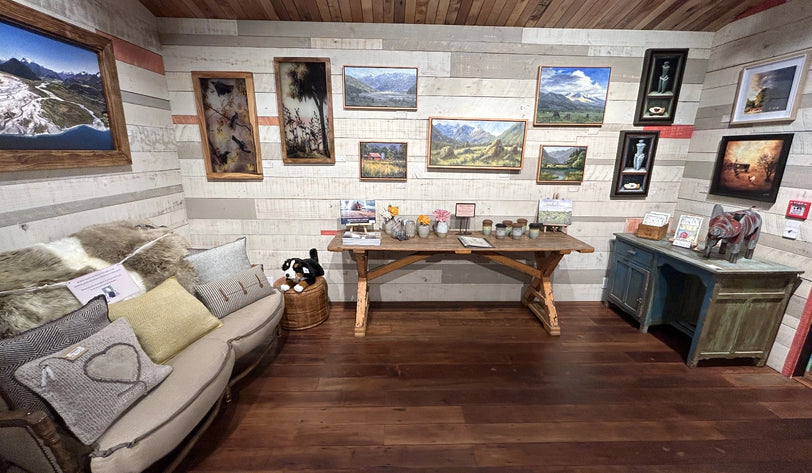 Art Gallery
Another unique feature of Mrs Woolly's General Store is the art gallery. It features an impressive collection of works from local artists, showcasing their talents and creativity. You can adstore. The gallery is a great initiative by Mrs Woolly's, as it supports local artists and promotes their work to visitors from all over the world.
Mrs Woolly's General Store is not your average store
it's a unique and charming destination that offers an unforgettable experience. Whether you're a shopper, a tourist, or part of a group, you'll find something to love about Mrs Woolly's. From the cozy indoor seating and delicious food to the local art and stunning views, this place has it all. So, why not drop by and experience the magic of Mrs Woolly's for yourself? We promise you won't be disappointed!